With back to school season coming upon us, we all may wonder what apparel products to purchase for the upcoming year. Having a self-proclaimed preppy style, I know that my preppy style lovers and myself alike definitely enjoy pieces that are timeless yet hip with the times. While most of us are on a budget, there are quite a few preppy fashion staples that I see as worth the investment, which I have decided to share 25 of them in today's post. Not only will they be great to have and style for this season, but also remain timeless for future years.
*Please note that this post contains images from links that are not my own. All links are cited in the caption of each photo with where you can purchase it for yourself. Happy shopping!!*
1 – Riding Boots
Riding boots are not just for horse backing riding! In fact, they can be adorably styled with anything from jeans to skirts to leggings to even casual dresses. I am a huge fan of Tommy Hilfiger's riding boots from DSW, but I know that Lauren Ralph Lauren and Tory Burch also have great options. As it gets cooler, riding boots are such a fun and classic preppy staple that will carry you throughout the years.
2 – Kendra Scott Earrings
When I started college in North Carolina, I got introduced to Kendra Scott's jewelry and soon became a big fan of her pieces myself. Kendra Scott offers a wide variety of earrings, from studs like the one's pictured below to statement earrings. The best part is that earrings come in all different colors, textures, and styles, so you will be able to find one for yourself! I have found Kendra Scott's earrings to easily be a classic, especially if you invest in a pair of studs as they will carry you year round for many years.
3 – Lilly Pulitzer Luxletic
Whether or not exercising is your thing, a product from Lilly Pulitzer's Luxletic line is a definite MUST! Lilly Pulitzer's Luxletic line features skorts, shorts, jackets, and of course leggings. The best part: they all come in Lilly's signature super fun bright and bubbly colors and prints! That way, you can attend class comfortably, in style, and as Lilly Pulitzer herself would say "always in a sunny state of mind."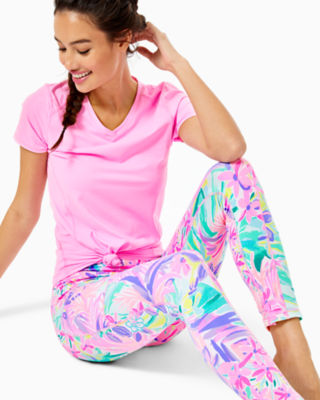 4 – Vera Bradley Duffel Bag
Whether you're in college or high school, purchasing a duffel bag is an investment well done. Although most overnight travels have been postponed due to the coronavirus pandemic, it does not mean that they are over for good. I have owned two Vera Bradley duffel bags for almost ten years now, and they have held up extremely well over the years. Not only are Vera Bradley's duffels a great quality investment, but they always come in an array of super fun prints!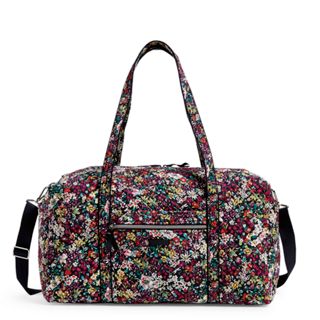 5 – Fun T-Shirts!
Most high school and college classrooms are filled with a sea of t-shirts. Understandably so, t-shirts are extremely comfortable and easy to throw on with some leggings, shorts, or even pajama pants to make it to class on time. Why not make your t-shirts fun?! Brands like Jadelynn Brooke, Vineyard Vines, Simply Southern, Lauren James, Southern Tide, and recently Lilly Pulitzer have strived to sell and even place an emphasis on their t-shirt sales. Not to mention, practically every high school and college has their own super adorable spirited merchandise as well. Besides going to class, t-shirts are a great work out or study staple!
6 – Cashmere/Wool Sweater
A cashmere or wool sweater is definitely a great piece to have in your wardrobe, especially one in a neutral color. You can either dress up or dress down this staple piece for outings with friends and gatherings with family, alike. They are also great for having something cozy to wear to class on a cool Fall or Winter day. Additionally, a cashmere or wool sweater will remain a timeless staple in your closet as they years and styles change.
7 – LL Bean's Bean Boots
Fun fact: my mom's college best friend has owned a pair of LL Bean's Bean boots since her college days, and I can totally see why! The boot works for rainy and sunny days alike. If you live in an area where it snows a lot, then you could also wear these as snow boots. In addition to its climate adaptability, the Bean boot can easily be styled with leggings and a t-shirt as well as a dress and blanket scarf. Overall, these boots make for a great wardrobe addition that will carry you throughout the years.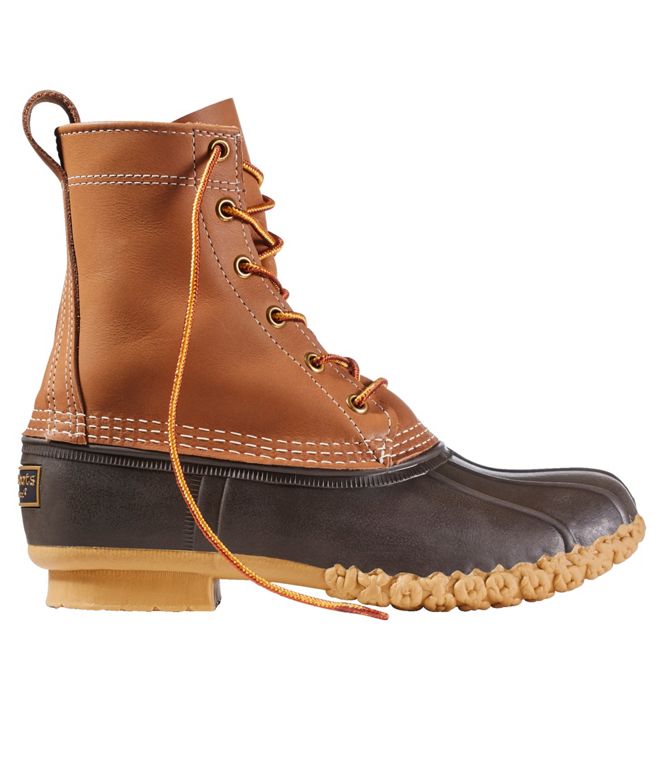 8 – Kate Spade Bag
Crossbody's, totes, wallets, and clutches OH MY! Kate Spade definitely has it all when it comes to the size and silhouette of handbag that you want. Along with styles, Kate Spade also offers a variety of colors and prints to choose from, some even have touches with the likes of a bow, glitter, and even Disney. One of Kate Spade's best handbag assets is that its quality is extremely good and will carry you throughout your school year. I have always been a big fan of Kate Spade's handbags that I have pretty much had one since my high school days. Once I enter my first big girl job, my love for Kate Spade will not be leaving then either!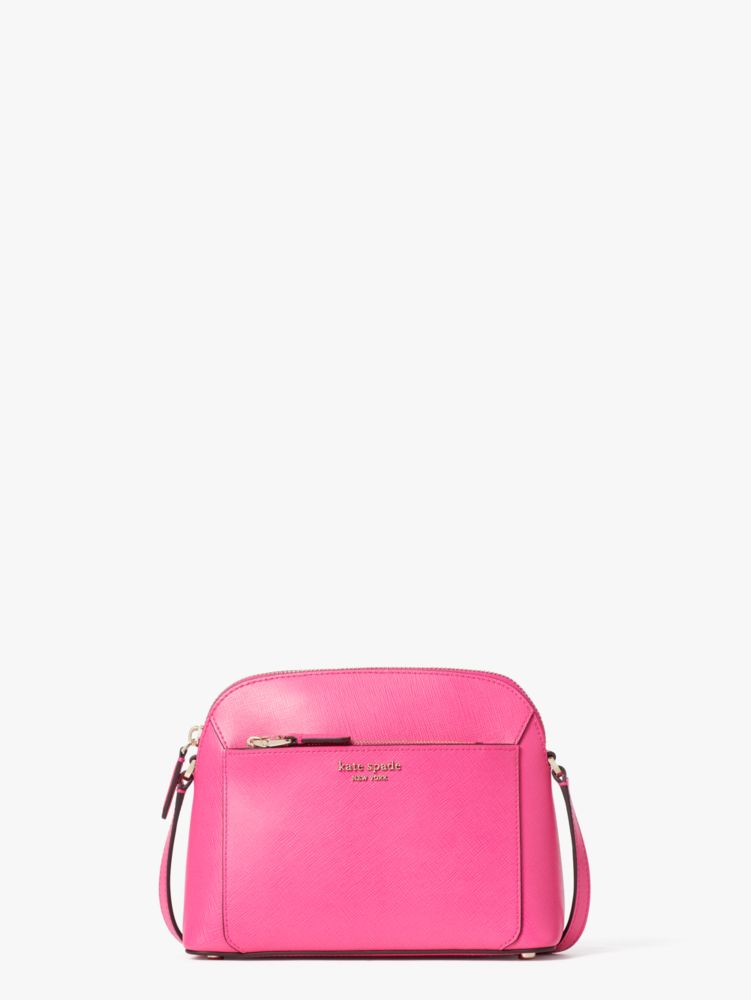 9 – Sherpa Pullover
At this point, I own at least four sherpa pullovers. The reason why I love them so much is that they are OH SO comfortable – they honestly feel like a blanket! That being said, I have found a sherpa to be a great staple to wear to the library to class to studying in my apartment, as it keeps me warm and cozy as well as looking at least somewhat put together. With there being a bigger trend towards comfier clothing, I have found the sherpa pullover to be the perfect addition to that trend as well as any student's wardrobe.
10 – Swell Water Bottle
You know what they say?! Stay hydrated girl! That's right! We have to stay hydrated, but why not do it fashionably?! I have found S'well water bottles as well as their more affordable S'ip by S'well line of water bottles to be extremely high quality water bottles. Personally, I prefer my water bottles to be insulated, as I am someone who enjoys hiking on a hot summer's day, so my water stays cool. The S'well water bottle does just that! Additionally, they are pretty hard to have break too, which makes them extremely durable. I have had my S'well bottle for almost two years now and I am still LOVING IT and I think you will too!
11 – Vineyard Vines Shep Shirt
Like a sherpa pullover, Vineyard Vines' Shep shirts are another such cozy preppy staple. While they may not feel like you're wearing a blanket to class, Vineyard Vines' Shep shirts create a classy and preppy look for both inside and outside of the classroom. In fact, these Shep shirts were pretty much the foundation of the Vineyard Vines brand based in Martha's Vineyard, Massachusetts. That being said, they are definitely a classic that can be worn to class, outdoor activities, and even dressed up for church or even a night out.
12 – Lilly Pulitzer Planner
Who doesn't LOVE a super cute and bubbly planner?! I know I sure do! While I have personally moved to a digital planning format, I do still know many who prefer paperback planners and Lilly Pulitzer's are perfectly suitable. Each page is filled with the fashion house's bright and iconic prints that have been seen on the racks of its stores throughout the years. That being said, there will ALWAYS be excitement at every page that you turn, as you write your to-do's!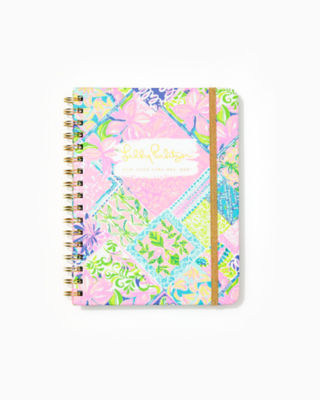 13 – J Crew Paper Bag Skirt
Looking at typical preppy back to school staples, J Crew's Paper Bag skirt is definitely at the top. Blair Waldorf vibes anyone?! I have ALWAYS been a fan of the J Crew Paper Bag skirt, as it is a classic of the J Crew/J Crew Factory brands. In recent years, the skirt has come with a scalloped hem as pictured below along with a straight hem. Moreover, the skirt comes in a variety of colors and even prints and fabrics, such as wools in plaid prints. That being said, you can make this classic skirt staple to fit into your wardrobe however you would choose to!
14 – Jack Rogers Sandal
From its days on former First Lady Jackie Kennedy's feet to its days all across social media platforms with the #LoveMyJacks, Jack Rogers sandals have made their namesake for over half a century. Knowing this fact, you can easily say that Jack Rogers sandals most definitely make for a fashionable yet classic statement inside the classroom. I have owned a pair of the Jacks sandal in Platinum (pictured below) since my Sophomore year of high school and will not be without a pair for many years to come – they are classic, timeless, and oh so ready to take on the world on your feet!!
15 – Longchamp Le Pilage Tote
Like the Jack Rogers sandal, I have also owned a Longchamp Le Pilage tote since my early high school days and will easily not be without one. The Le Pilage tote is not only washable and extremely durable (mine has been through hell and back!), but it also comes in an array of colors to fit your style best. I have taken mine with me to classes, travel, outings, and pretty much any other outing you can think of! If you are looking for a fashionable yet timeless tote bag to store books in and bring on group outings, then look no further than Longchamp's Le Pilage tote.
16 – Hunter Rain Boots
If you are into preppy fashion or not, then you have probably easily heard of Hunter rain boots. These boots come in several different colors and styles from tall to ankle and glossy to matte. Over the years, I have acquired three *yes three* pairs of Hunter boots that I style with many of my outfits so school occasions or not. Like many of the products on this list, Hunter boots can also be either dressed up or down, which makes them an excellent rainy day closet staple.
17 – Lilly Pulitzer Sophie Dress
The long sleeve Sophie shift dress is most definitely a staple of the Lilly Pulitzer brand. Many prints have been sold in the Sophie shift dress style over the years and many more will continue to. I have found the Sophie shift to be a perfect dress for in the classroom, as you can pair it with sandals or boots. Keeping all these facts in mind, you can easily find a Sophie shift dress in a print that suits you fancy to carry you in a bright manner through the hallways and to the classroom.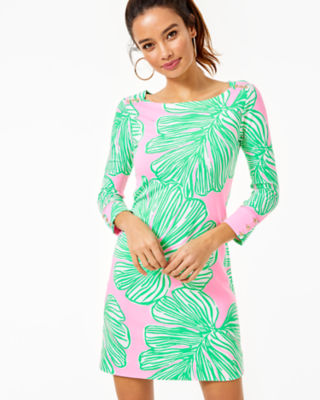 18 – Monogrammed Necklace
One of the most versatile preppy must-have pieces is most definitely a monogrammed necklace. A monogrammed necklace is not only fun and uniquely yours, but it also goes with practically everything in your closet from t-shirts to dresses. Shops like Cora's Den (linked below) carry acrylic monogramed necklaces in all colors and styles usually for under $20. On the other hand, other stops carry metal monogrammed necklaces at a steeper price on Etsy and at shops like Marley Lilly. That being said, you can easily purchase a necklace that will always be special to you and have it potentially for the rest of your life.
19 – Nike Sneakers
While I can typically be found in a dress and flats/sandals, I can be found in my sneakers and leggings when studying or working out. My favorite sneaker brand is Nike, as the shoes are extremely high quality and durable and also come in a variety of bright colors and styles. I love wearing Nike's sneakers, as they brighten up my workout looks with a nice pop of color and practicality.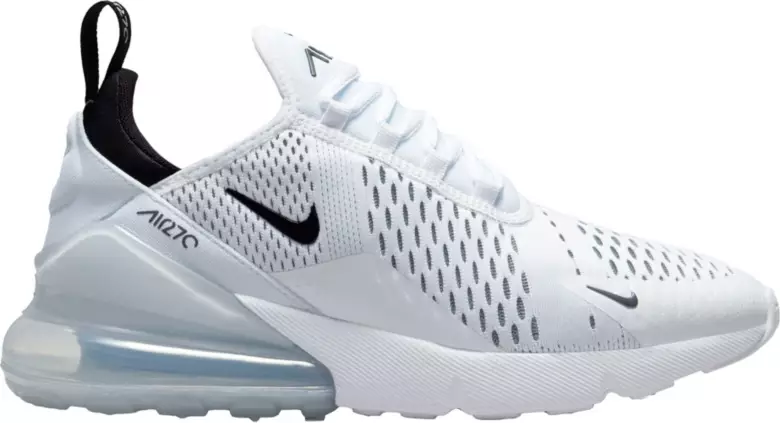 20 – Business Casual Dress
While going to high school or college consists of many activities that do not involve anything Business Casual-related, I would be surprised if you did not come across a time where you did not need something that was of a Business Casual dress code. For high school, many awards ceremonies or presentations may require that you dress Business Casual. Likewise in college, career fairs, mock and job interviews, and internships will usually require that you wear something Business Casual. That being said, I think it is worth the investment for any student to purchase a few Business Casual staples, such as dresses, blazers, jackets, flats, blouses, and skirts. When out shopping, I have found places like TJ Maxx, Marshall's, Ross, Target, and online secondhand retailer ThredUp to have great options for all budgets.
21 – Kendra Scott Necklace
Like Kendra Scott's earring, Kendra Scott's necklaces are also a great staple for any back to school wardrobe. Like a monogrammed necklace, you can easily wear a Kendra Scott necklace with anything from t-shirts to formal dresses. Additionally, Kendra Scott's necklaces come in several colors and textures, which means that you can find a necklace that is unique to your own style.
22 – Tory Burch Flats
Ballet flats are always a must-have for back to school. Not only are ballet flats perfect for back to school, but they are also a great staple for your Business Casual apparel needs along with travel. Tory Burch's ballet flats have been a classic of the brand throughout the years. In fact, I recently picked up a pair myself, and they are extremely comfortable and stylish at the same time! Luckily, my Tory Burch flats will serve me well inside the classroom and beyond, which I know they will for you too.
23 – Vera Bradley Lunch Bag
Ever since I was in Elementary school, I have carried a Vera Bradley lunch bag. Likewise, I know many others who have too, as they come in such fun prints and colors. If you are someone like myself who prefers to save their money for other things and pack a lunch, then a Vera Bradley lunch bag will brighten up your class days!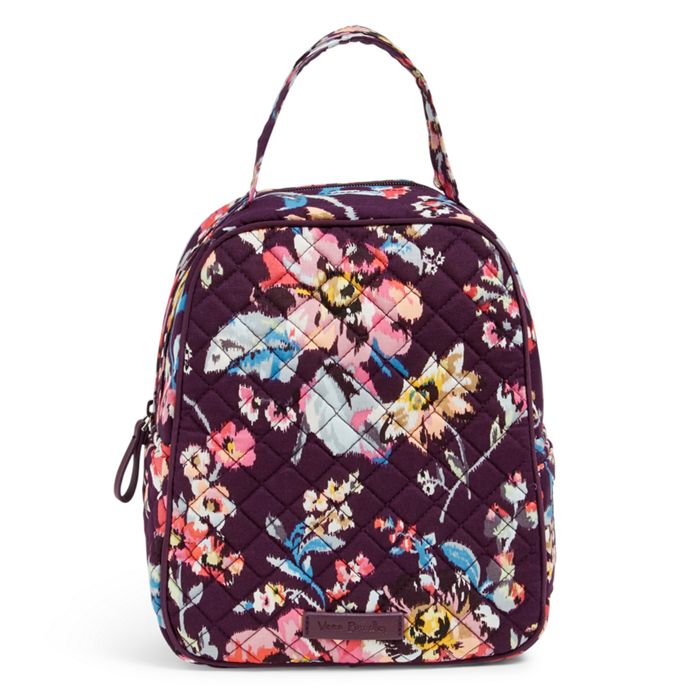 24 – Lilly Pulitzer Popover
Similar to the Vineyard Vines Shep shirt, the Lilly Pulitzer popover is another great way to come to class in style. Lilly Pulitzer's popovers have definitely become a staple of the brand in recent years, as they go with jeans, leggings, yoga pants, and even dresses and skirts if styled appropriately. That being said, they work well for class time, workout time, and even outings – all while bringing a sunny state of mind!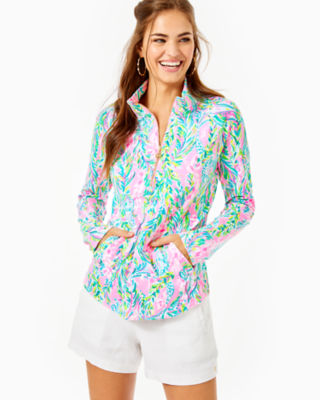 25 – Pearl's
Last but not least, the iconic pearls. While they say that pearls are a staple in some girl's wardrobes, I definitely find them worth the investment as a staple in your wardrobe if you like them. Pearls definitely go with everything, well, at least in my opinion! If you choose to make the investment in pearls, then you will have a piece(s) of jewelry that will last you through the years, from school to work to weddings/events to trips and everything in between!
With Back to School season upon us, I always find it real fun to go shopping for the new year, even as a college Senior! With today's round-up of preppy staples worth the investment, I hope that it has given you inspiration to help fill your wardrobe with a staple piece or two to take you through the years. While I am lucky to be able to own at least one of each product in today's list, I do know that none of them come at a cheap cost. That being said, it has taken me at least a few years to acquire each of the pieces in my wardrobe, and I have had some for 6+ years as they were worth the investment. Overall, back to school shopping is a blast, and I hope I can make it a blast and maybe provide some inspiration for you too!
XOXO – Katie <3